Adobe has introduced video-editing software Premiere Rush CC. It is designed specifically to help and equipped with the import functions in YouTube, Snapchat, Instagram, Facebook, Twitter and Vimeo.
The program is positioned as a solution «all-in-one»: available to edit movie clips, working with color, creating animations, and audio mixing. Sync will allow you to work on a project with multiple devices, and if necessary to use a more powerful editor saved file compatibility with Premiere Pro.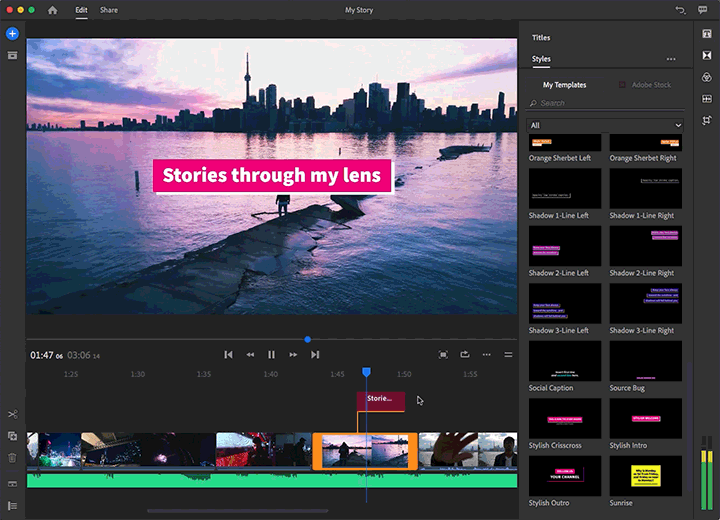 The application is included in Creative Cloud membership and costs $ 9.99 a month. The Starter package will cost free but limited to three available export projects and 2 GB of cloud storage.
Adobe Premiere CC Rush is available for Mac, Windows and iOS, Android version will be released in 2019.