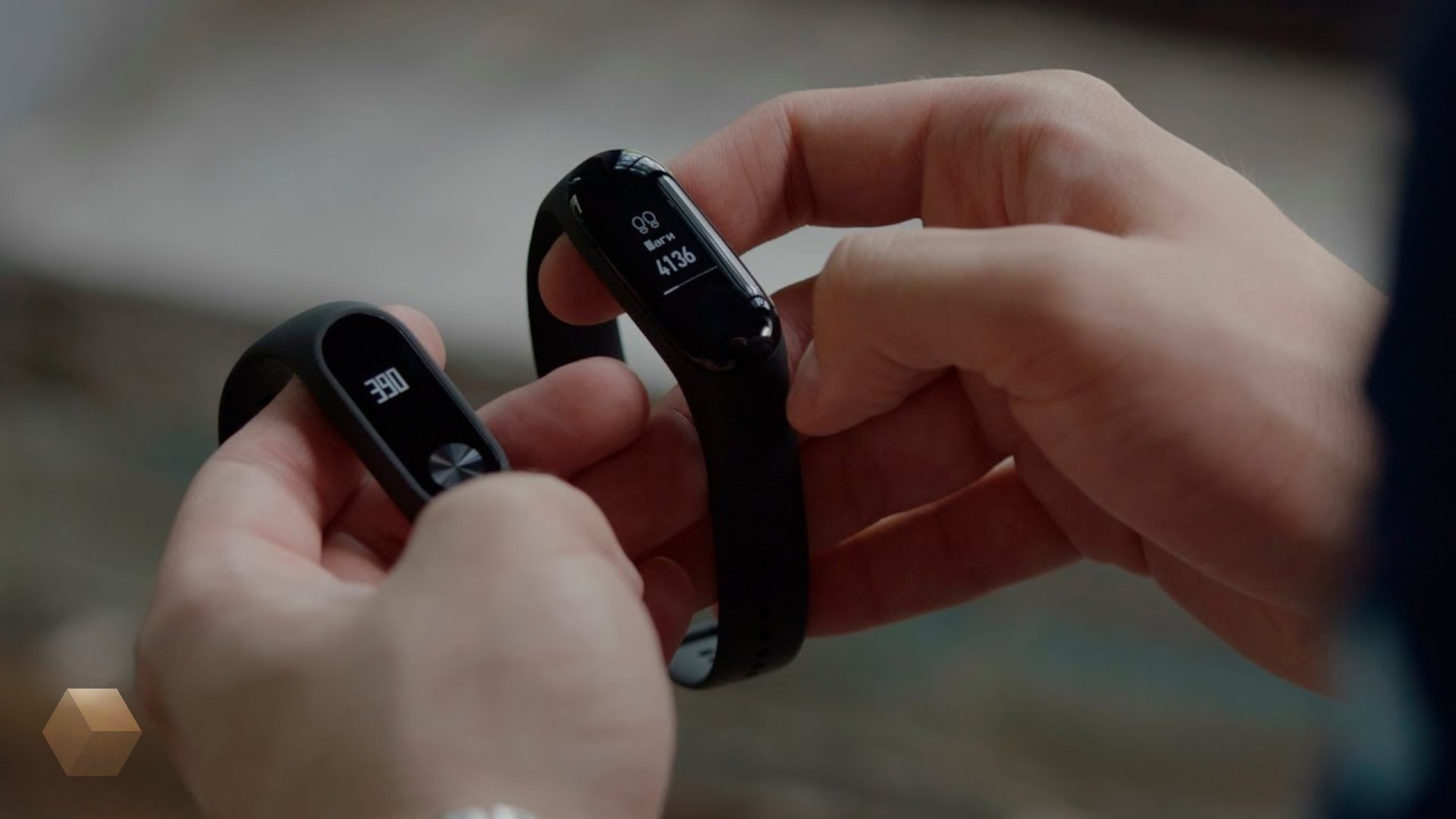 International research company IDC has provided a report on the volume of shipments of wearable devices worldwide in the third quarter of 2018. First place was taken by Chinese company Xiaomi, in second place is Apple.
It has sold over 32 million gadgets. These include smart watches, action cameras, fitness trackers and Bluetooth headsets.
The volume of shipments, Xiaomi has grown almost three times: the Corporation has shipped 6.9 million devices and took 21.5% of the total market. This success, the company is required fitness tracker Mi Band and high sales in Europe, India and the middle East.
Apple, last year's leader in terms of volume, this time lost his position, taking just 13.1% of the market and shipped 4.2 million devices. This was influenced by high prices for new generation Apple Watch.
Next on the list was the American company Fitbit with 3.5 million units, which occupied 10.9 per cent of the market. IDC analysts say that smart watches Versa helped to slow the decline in supply of Fitbit compared to the previous quarters.
Fourth place was taken by another Chinese company Huawei. She was able to ship 1.9 million units and occupy 5.9% of the market. Compared to last year, Huawei index fell one-tenth.
Fifth place in the list went to the Korean manufacturer Samsung, which has offloaded 1.8 million devices and took 5.6% of the market. Other manufacturers shipped together only 13.7 million units.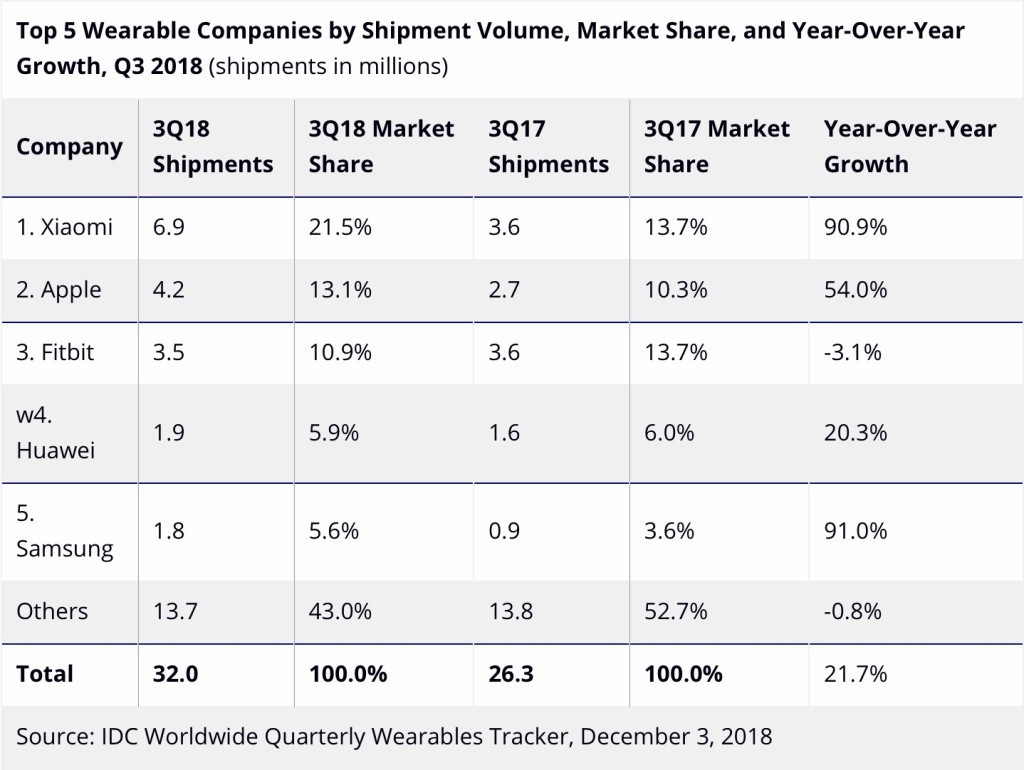 For the third quarter of 2018, the volume of shipments of wearable devices has increased 21.7%. The biggest demand for such gadgets fell on the Asia-Pacific market, including Japan. Supply growth has contributed to new gadgets from Fitbit, Garmin, and Huawei, IDC explained.
This is not the first time when Xiaomi is ahead of Apple. In March 2018 the Chinese company became the first in sales of smartphones in Russia, thereby overtaking Apple.