«VKontakte» launched in test mode the service of loading of personal information about users for Russian users. It is in the section «data Protection».
The user can request all the data that gathered about him, the social network in a ZIP file, including the sessions of the authorization defined in the advertising system and payments through Pay VK. The archive, which takes time, can be protected with a OpenPGP key.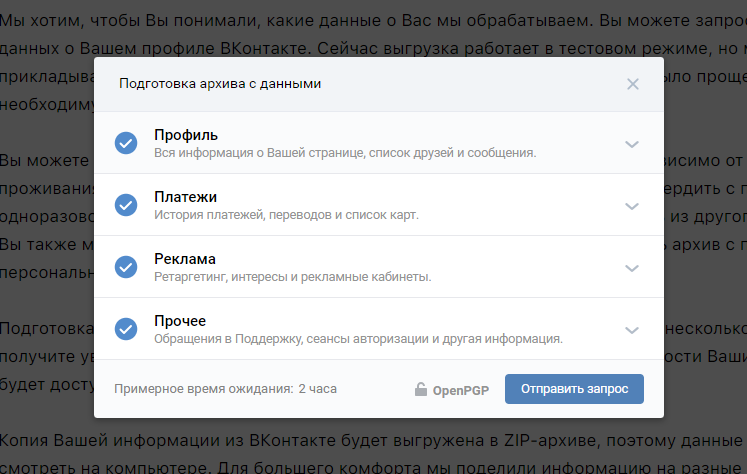 Section «data Protection» is about the accepted «Vkontakte» principles of information security and how to handle requests from the security services.
EU citizens had the opportunity to download data about yourself in may this year — these requirements are the law of the European GDPR.