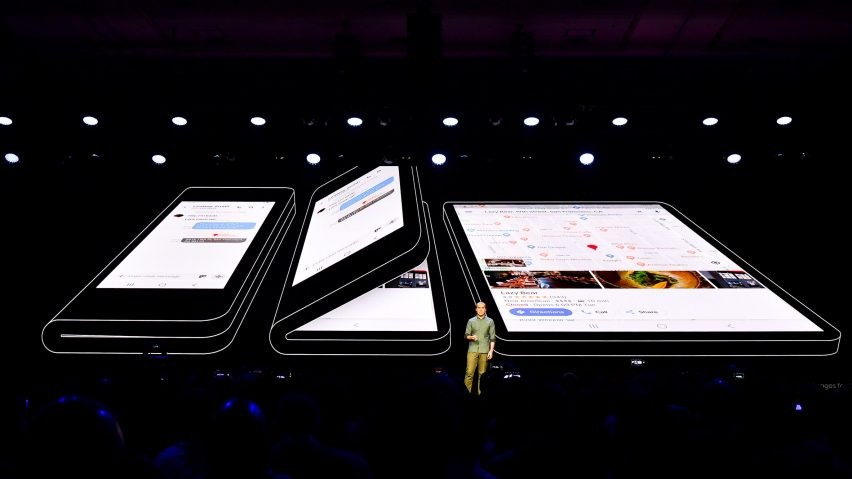 Sources report that presents at Samsung Developer Conference 2018 the smartphone with a folding display would cost two million Korean won — 1770 $ 119 or 500 rubles.
For that amount you can buy three OnePlus 6T with three Wireless headsets Bullets, one Google Pixel 3 and 3 XL or 35 smart Home Mini speakers Google. This high cost is due to the years of development Samsung folding display Infinity Flex. Moreover, the first device having it is hardly designed for mass sale.
The handset will get the name of the Galaxy X or the Galaxy F and is equipped with two screens: the outer normal with a diagonal of 4.58 inches and a resolution of 1960×480 (21:9) and the folding of 7.3-inch matrix with a resolution 2152×1356 pixels. The density of pixels in a larger screen, ppi is about 420.
Officially announced that Android will native support for the work with folding displays. Production of the first device from Samsung will begin in the coming months.