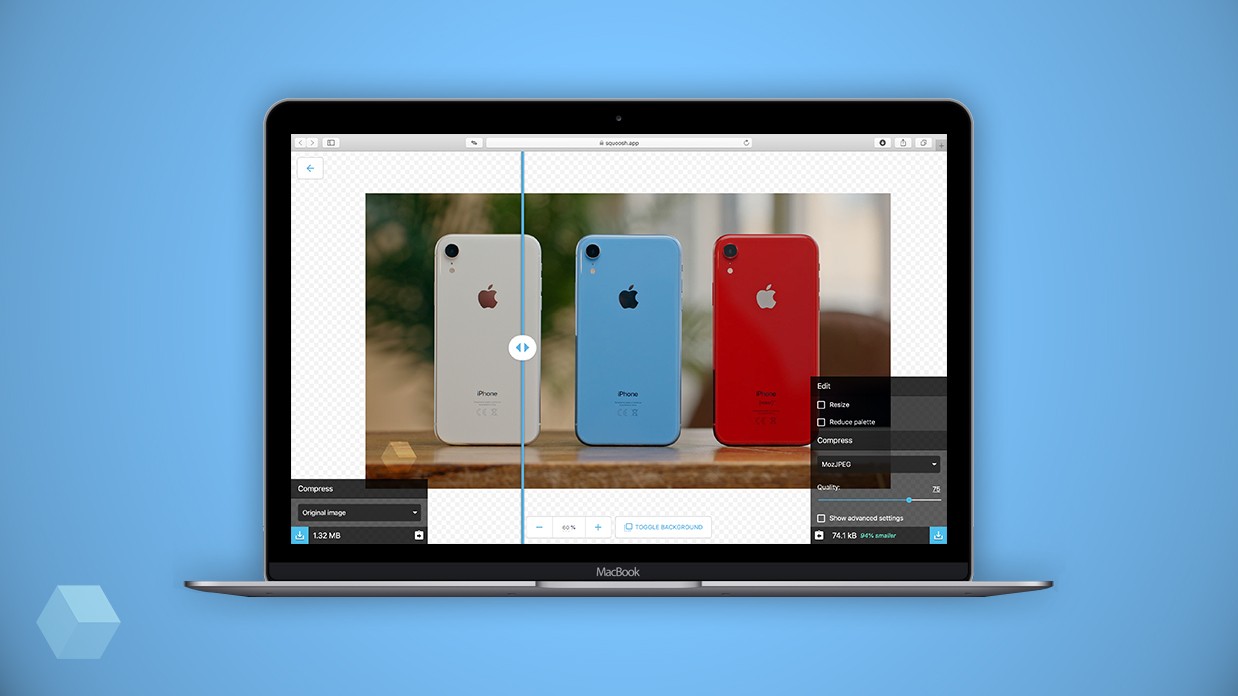 Google has released a free browser-based image editor Squoosh that allows you to quickly compress and reformat images for the web.
Among the supported formats are WebP, MozJPEG, and PNG. After running in a browser window on a PC or mobile device Squoosh starts to work offline. For a quick assessment of these changes, the editor offers a «slider».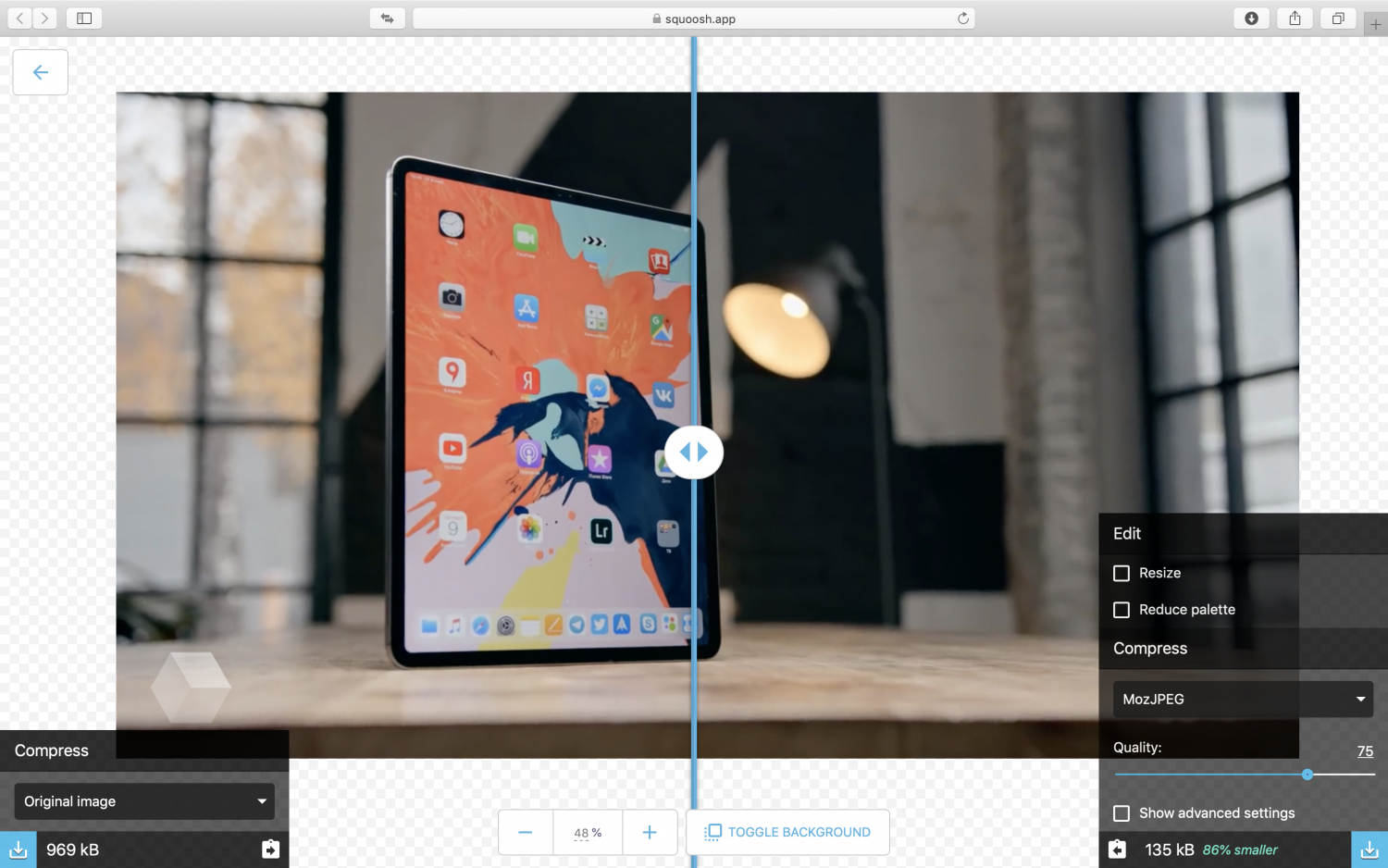 Squoosh demonstrates the capabilities of the new API developed by Google for erasing the boundaries between native and web applications. The search giant has released the source code editor on GitHub.