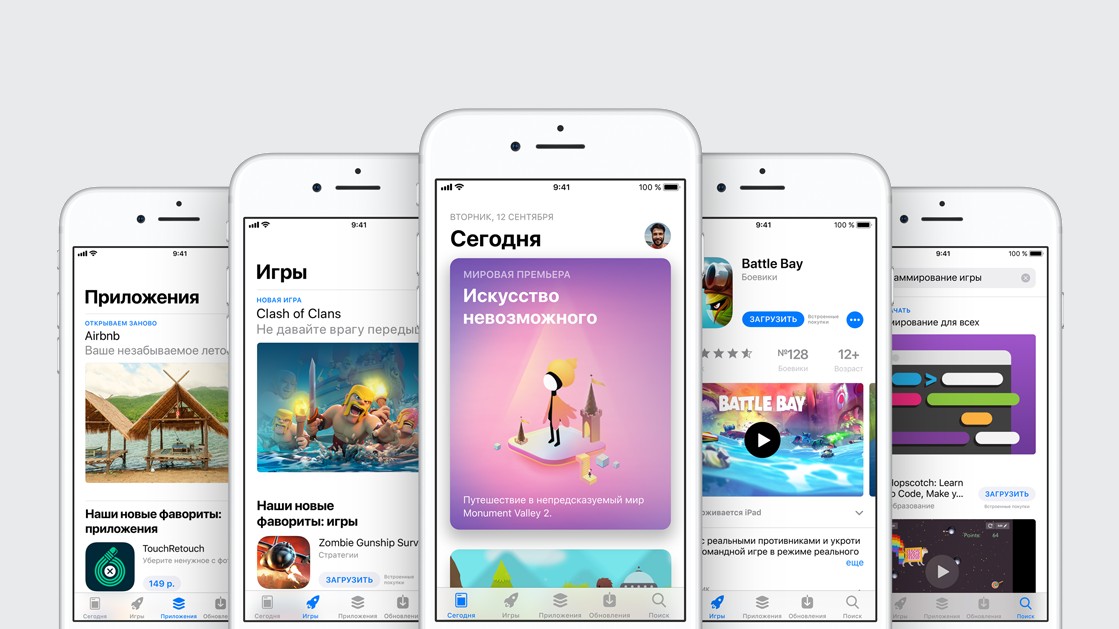 Apple has summed up the work of the App store in 2018. The Russian users of iPhone the most popular app remains WhatsApp Messenger, iPad owners «Vkontakte for iPad».
Top free apps for iPhone
WhatsApp Messenger
Instagram
«VKontakte»
«Sberbank Online»
YouTube
Telegram Messenger
«Yandex.Taxi»
Joom
Pandao
«Public services»
Top paid apps for iPhone
kirakira+
Glitché
#BS365 Workouts
Facetune
Dalgona
Afterlight 2
TouchRetouch
«Polyglot 16 — English»
Threema
«Antiradar Strelka»
Top free apps for iPad
«VKontakte for iPad»
YouTube
AliExpress App for iPad
Sandbox Coloring
Skype for iPad
«Sberbank Online for iPad»
Telegram Messenger
«Public services»
«Ads Avito»
«Yula: ads next»
Top paid apps for iPad
Procreate
AVPlayerHD
Little Kitten App
Toca Pets
Smart Baby Touch HD
«Learning letters fun!»
Little Kitten Adventures
Toca After School
Counting & Numbers
Duet Display
Top apps for Apple Watch
iTranslate Converse
Shazam
Strava
Night Sky
Nike Training Club
Meditation & Sounds by Verv
Spark Email by Readdle
App in the air
24me Smart Personal Assistant
Chaos Control
Editors of the App Store noted Procreate Pocket as the best application for iPhone, and iPad educational program Froggipedia. Game of the year steel Donut County and Gorogoa for smartphones and tablets respectively.
The main trend in the game mode called «battle Royale» (PUBG Mobile, Fortnite, Clash Royale), and applications — self-care (Fabulous, Shine, Calm)