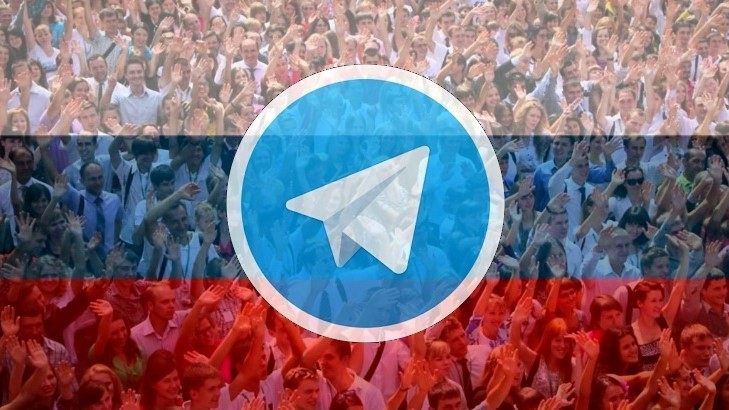 Mediascope research company released a report about the popularity of mobile instant messengers in Russia. The sample was taken into account users at the age of 12-64 years old in cities with population exceeding 10 thousand people in October 2018.
The daily audience of Telegram for October was 3.4 million, and the monthly approached 9.3 million the Year before last the figure was 7.2 million people, or 27 percent less.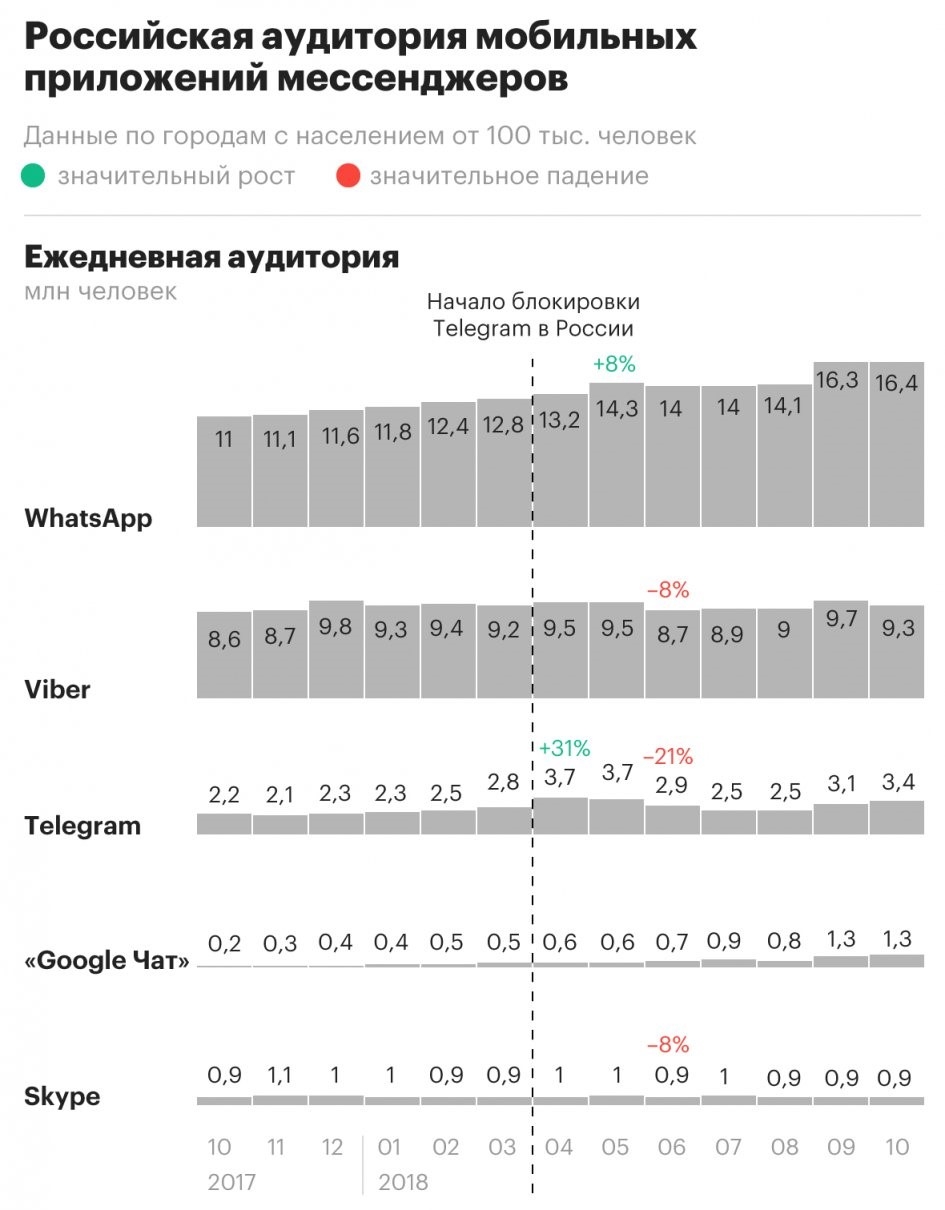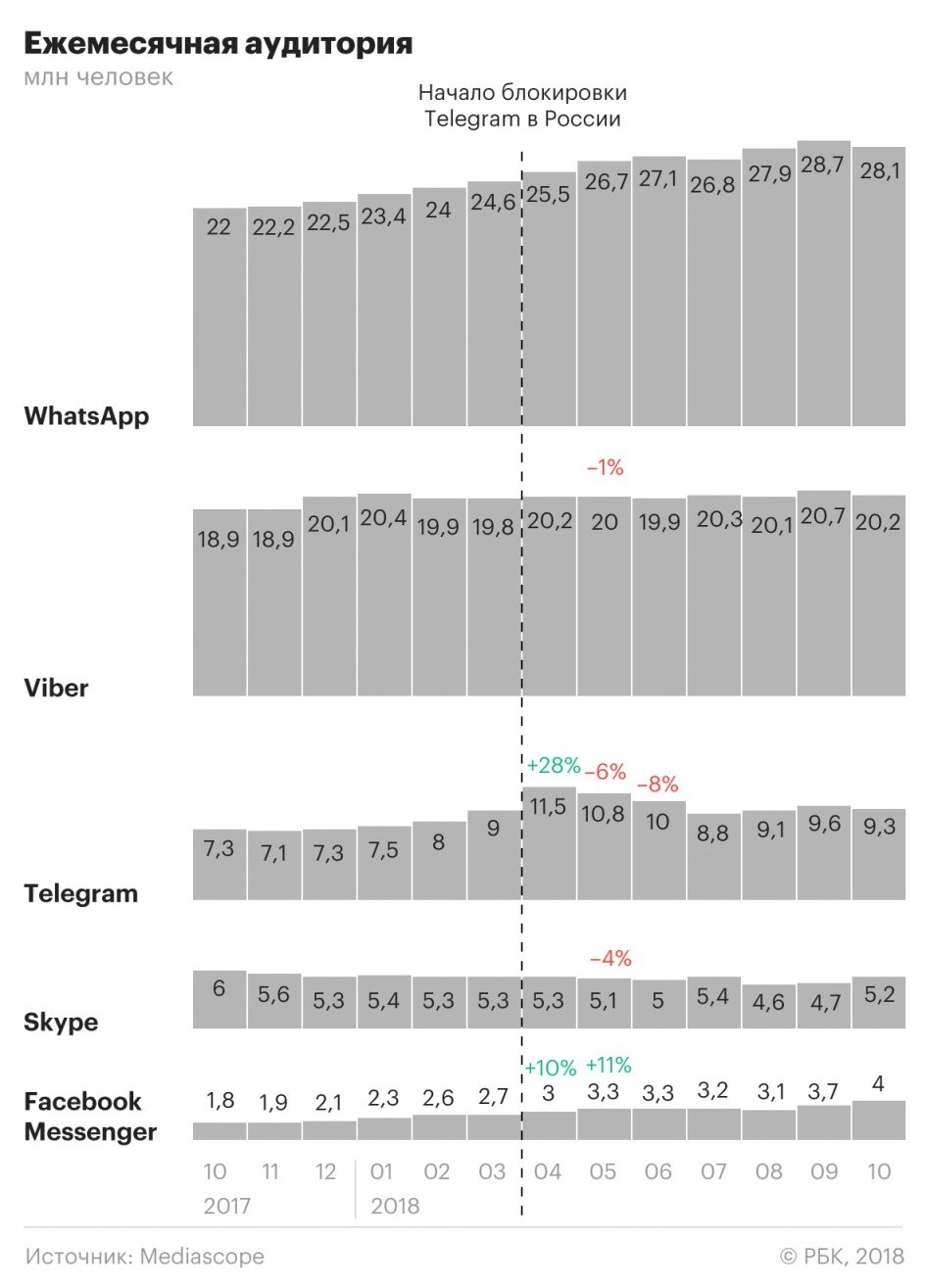 The messenger of Pavel Durov is blocked in Russia since mid-April by the decision of Tagansky district court of Moscow. Company Telegram Messenger LLC has not provided the FSB the keys to decrypt user messages.
Lock messenger caused disruption to many resources, including Google, Yandex and government sites.
As for the other messengers, the Oct most popular WhatsApp with record monthly audience at 28.1 million people, it is followed by Viber (20.2 million), Telegram, Skype (5.2 million) and Facebook Messenger (4 million).