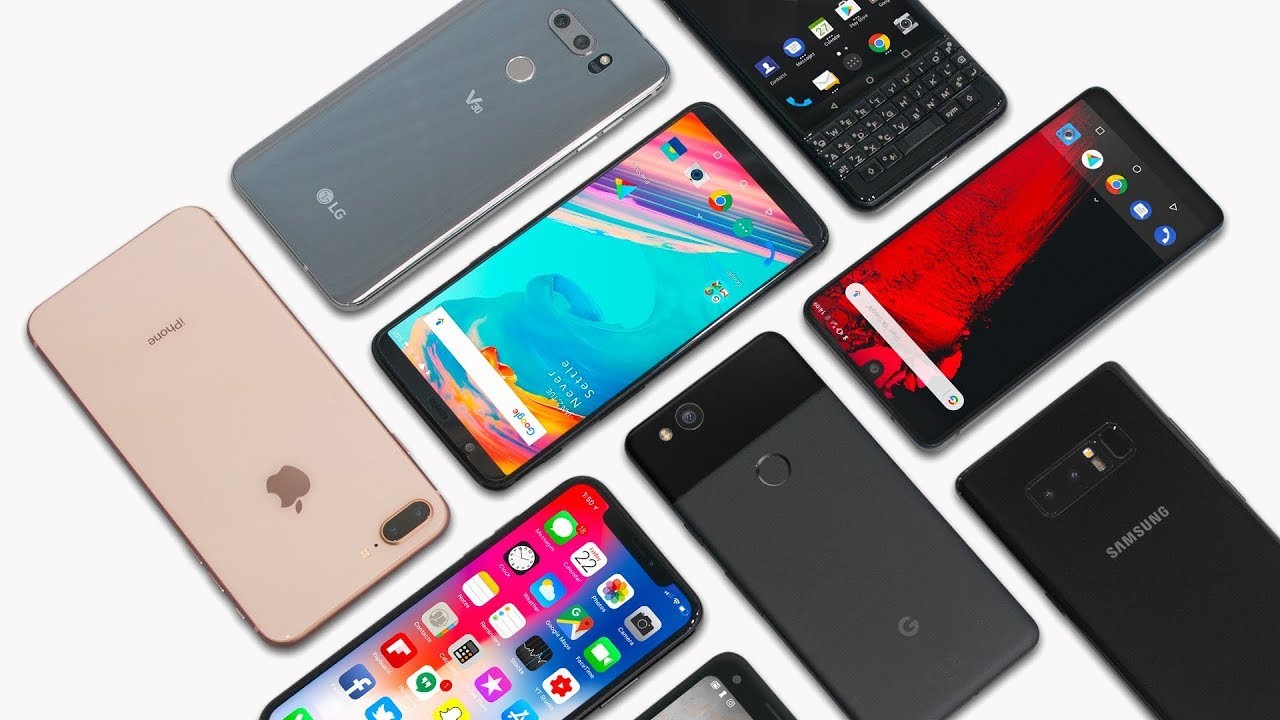 According to the latest report from research company International Data Corporation, worldwide smartphone shipments will decline by 3 percent in 2018, but will return to slight growth in the following.
IDC believes that the continued expansion of manufacturers in the emerging markets of Asia and the potential of 5G networks will be the reasons for the growth of the smartphone market in the future.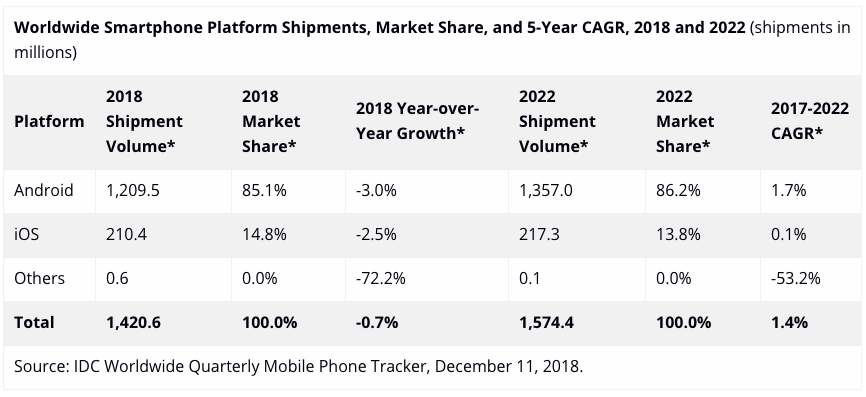 It is expected that in 2018 will be shipped of 1.42 billion units of smartphones compared to 1.47 billion in 2017. For the long term, by 2022 the volume of deliveries should reach $ 1.57 billion devices.
Researchers have noted the increased interest of customers to smartphones with screen sizes between 6 and 7 inches. In 2018, this category increased by four times and in quantitative terms will be 947,1 million devices. The share of Android devices will remain at 85 percent until 2022, and iOS may be reduced by 2.5 percent.