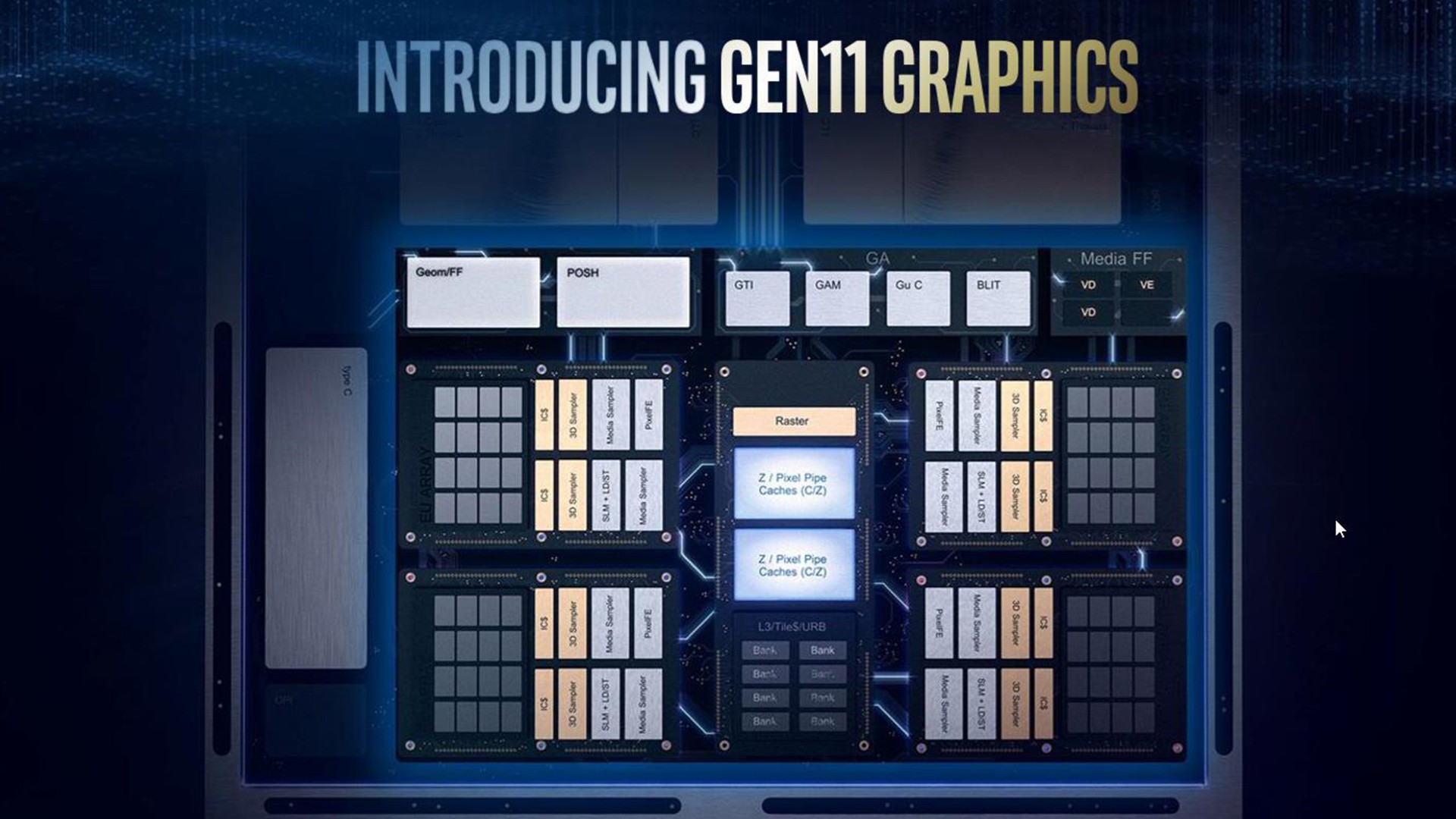 During the event, the 2018 Architecture Day Intel introduced the eleventh generation of integrated CPU graphics Intel Gen11.
By increasing the number of compute units and architectural changes, the performance of the new processors, would more than double the current.
The company has focused on the tiled rendering method, which will reduce the load on the GPU. The architecture will support the technology Adaptive-Sync is an open standard for adaptive frame synchronization.
According to representatives Intel, the new architecture turned out to be twice the performance over 1 TFLOPS. These GPU are better for professional applications, graphics and video.
The new generation supports handling of 8K video resolution and hardware decoding 4K video, and the number of computational modules will increase to 64. For comparison, modern GPUs Gen9 only 24.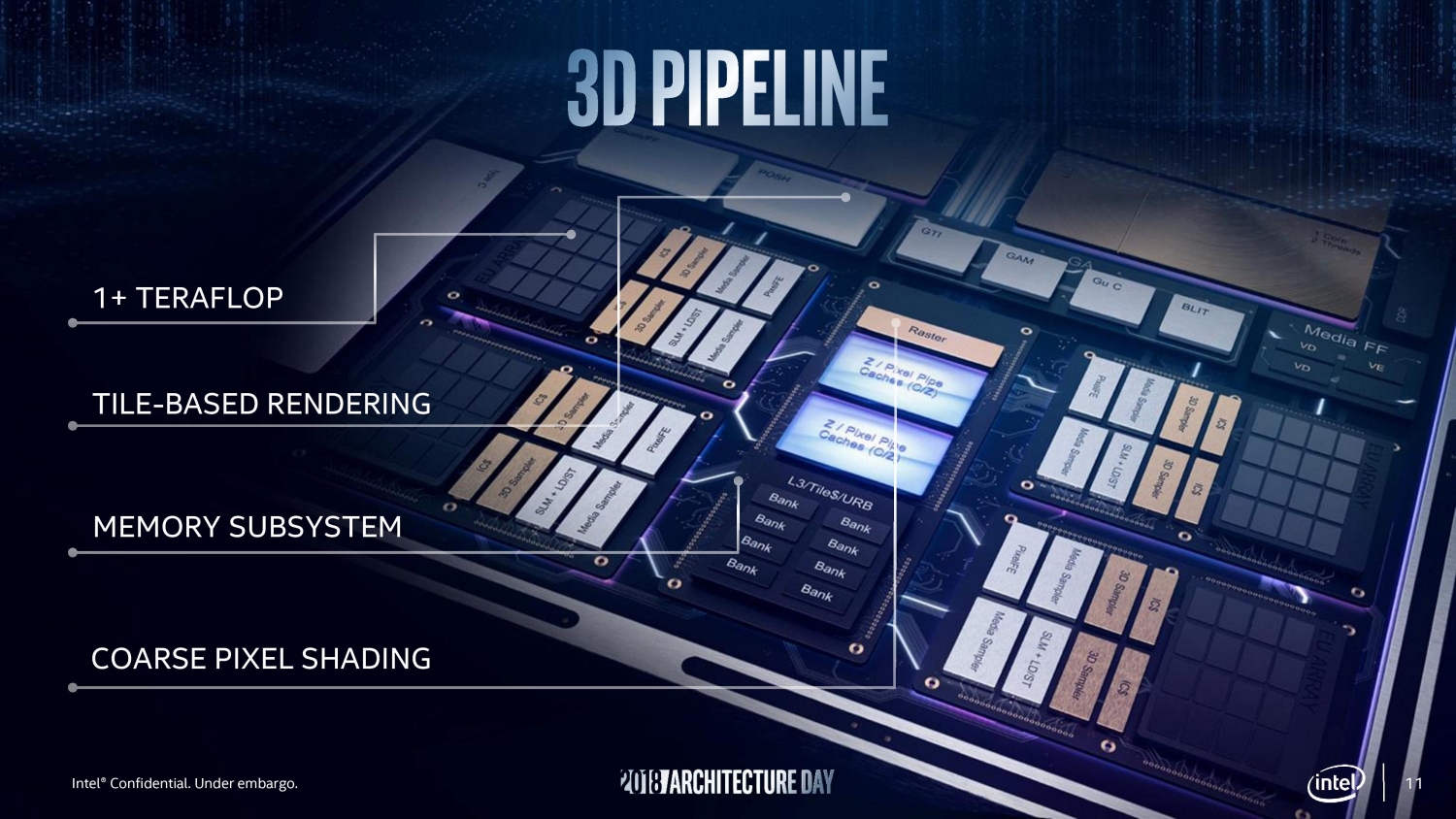 Intel Gen11 will appear in 10-nanometer Intel Ice Lake in 2019. Will tell more about them at the Consumer Electronic Show 2019, which will be held in Las Vegas from 8 to 11 January 2019.